Online casino lottery
Yeap, 2022 year is coming soon! You might have prepared lots of gifts for your dear friends and relatives, but have you thought about yourself? Indeed, you deserve a special reward for your gambling efforts and Play Fortune is eager to show you something extraordinary.
Miracles do happen! Don't you believe it? Well, Fortune casino invites you to take part in one Christmas-themed event, where prizes are much more special than in usual lottery casino games. On the eve of coming occasions, all players will have a chance to try fortunes in the Treasure Map lottery. Nobody will be left without presents under the Christmas tree!
What makes this game so special?
Treasure Map would be ordinary and boring if it didn't feature many attractive prizes and rewards. New Year and Christmas are special holidays. That is why presents in lottery casinos online should be the same cool. Down with mere words, let's go the facts!
Each lucky spin of the lottery wheel may bring you the following results:
Super Game - win up to 2016 EUR! That is the major jackpot of this lottery casino Fortuna.
Free Spins - you may win different amounts of free games on any slot machine!
Points - hit the biggest sum of points and exchange it for real money!
Freezing - don't worry that is not the end of the round. Just have a rest and then continue gambling.
Unfortunately, you may experience FAIL, which will end your round.
Prizes are sensational and grand - no casino has ever offered such opportunities of winning. This seemingly simple game offers truly great casino bonuses for your fortunes.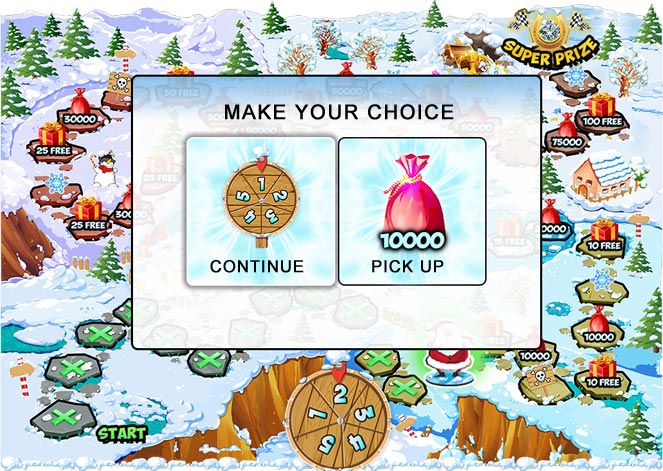 Great luckiness may bring you 10 000 points, for example!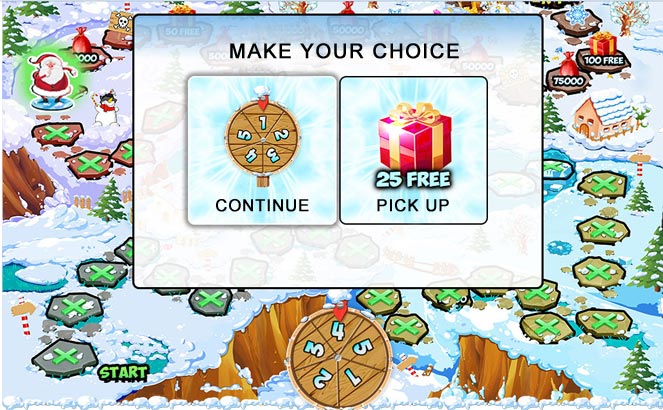 Or perhaps, 25 free spins will become your Christmas present today!
How to play Treasure Map
Playing this national lottery casino is much easier than you ever imagined. No extra deposits, no wagering, and only real prizes! That's what Fortuna gives to its players for each deposit sum, made in a concrete period of time.
Just make deposits from 30$ and win up to 35 lottery tickets for your loyalty. You not only may win back your deposit amount but also, it is a chance to get more and more profits!
Surprisingly, you don't need to wager any received prize.
Each lottery ticket is one spin of the wheel, which contains 1-4 moves over the cells on a game map.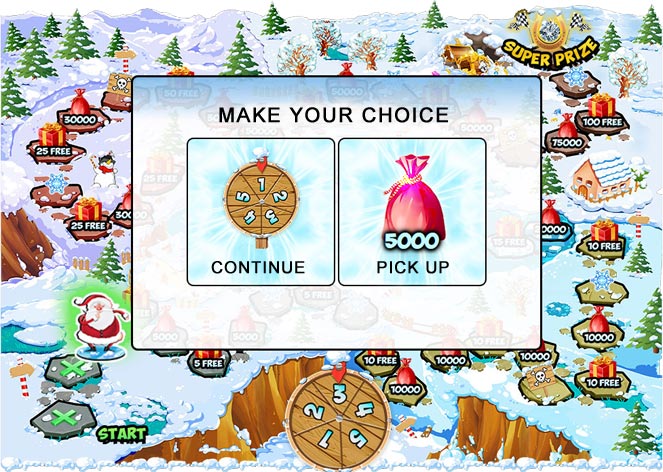 Mind that you cannot collect all prizes available in the lottery! Hitting one fortune prize, you may take it or continue the round, hoping to get bigger benefits.
Play and gamble once more!
Imagine your surprise when you make a deposit and suddenly win lottery tickets at Playfortuna. That's your extra chance to show how fortunate you are in gambling! Easy, thrilling and rewarding - that's how we can describe Treasure Map!
Play now online lottery and try to hit the sweetest prize - 2016 EUR without wagering!
Who knows what the wooden wheel can bring you. What is the reason for guessing? Have you got your tickets? Then start Treasure Map and look at what Lady Luck has prepared for you!
Free spins, points, real euros are waiting for millions of lucky gamblers of Playfortuna casino!